About the MCS – North West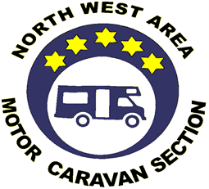 CCC MCS NORTH WEST AREA.
This region is the largest section of the MCS. It borders the lovely Yorkshire Dales and extends from the Scottish Borders through the beautiful Lakes District National Park, Morecambe Bay, Fylde Coast and North Wales including Isle of Anglesey. The stunning historic cities of Carlisle, Kendal, Lancaster Liverpool, Manchester, Chester and Bangor are encompassed within our area. The Iconic towns of Blackpool, Morecambe, Southport, Rhyl, Abergele to Conway and Llandudno are popular tourist areas for meets and THS throughout the year.
Why not come along and enjoy a weekend away with your own Motorcaravan section of The Camping and Caravan Club. – The North West Motor Caravan Section.
See your "Waggoner's Talk" and "Out and About" magazines, and visit our dedicated Facebook page – C.C.C.M.C.S.N.W. or Google our website "North West Area Motor Caravan Section"
This year is the MCS – NW 50th anniversary and we are celebrating this occasion over the rearranged V.E. Day Bank Holiday from Thursday May 7th to Sunday May 10th at the Canberra Club at Salmesbury BB27LF (close to Junction 31 of the M6 motorway)
There will be a full entertainment programme, including 3 nights professional entertainment, a two-course meal on Friday evening and other events, including a 40's theme to coincide with the VE Day celebrations. Further information including booking forms can be found on our social media pages, in the Club publications or by calling 07544 827106 (our dedicated rally phone)
Nancie Mawson: PRO : 07798 765239
Karen Baines: Secretary : (evenings) 07802 787200
North Western Area MCS welcomes all types of unit to all of our meets.